News
Take That tours on Harlequin Hi-Shine
06 June 2019
Take That's Greatest Hits Live 2019 tour will be broadcast live in cinemas from the final UK show in Cardiff on Saturday 8th June.
Currently touring their greatest hits collection Odyssey which features singles reworked to mark the band's 30th anniversary.  With over 50 dates across the UK and Europe, Take That is touring to 15-to-20,000 capacity arenas and outdoor stadiums.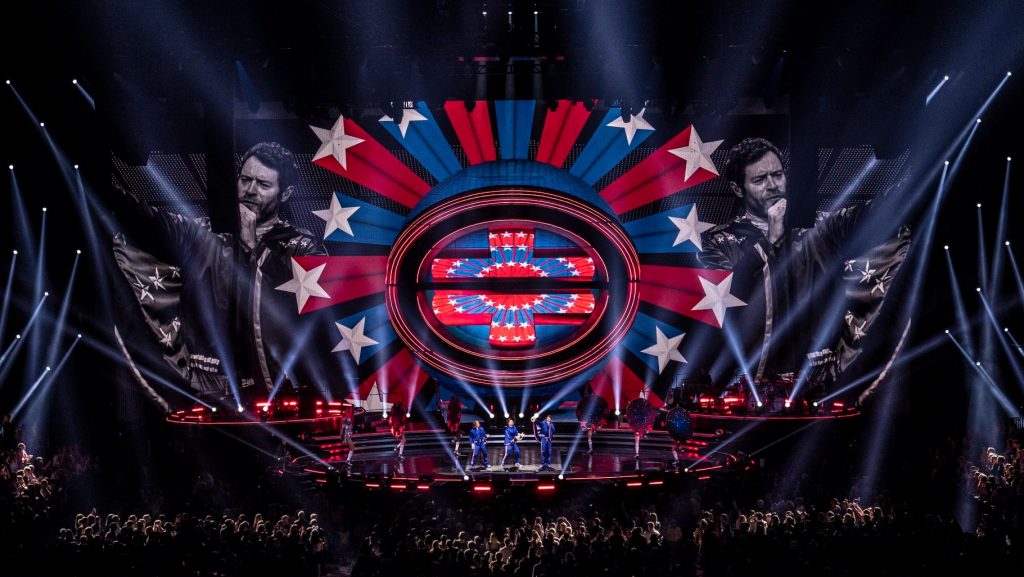 Gary Barlow, Howard Donald and Mark Owen open the unsurpassable show emerging from a central, rotating 10-metre 3D sphere which is the centrepiece of the set designed by entertainment architecture design firm Stufish.
The 47-tonne nucleus is covered in 2,800 HD LED digital panels displaying moving video and images with a horizontal platform and backwall for the band's entry on stage.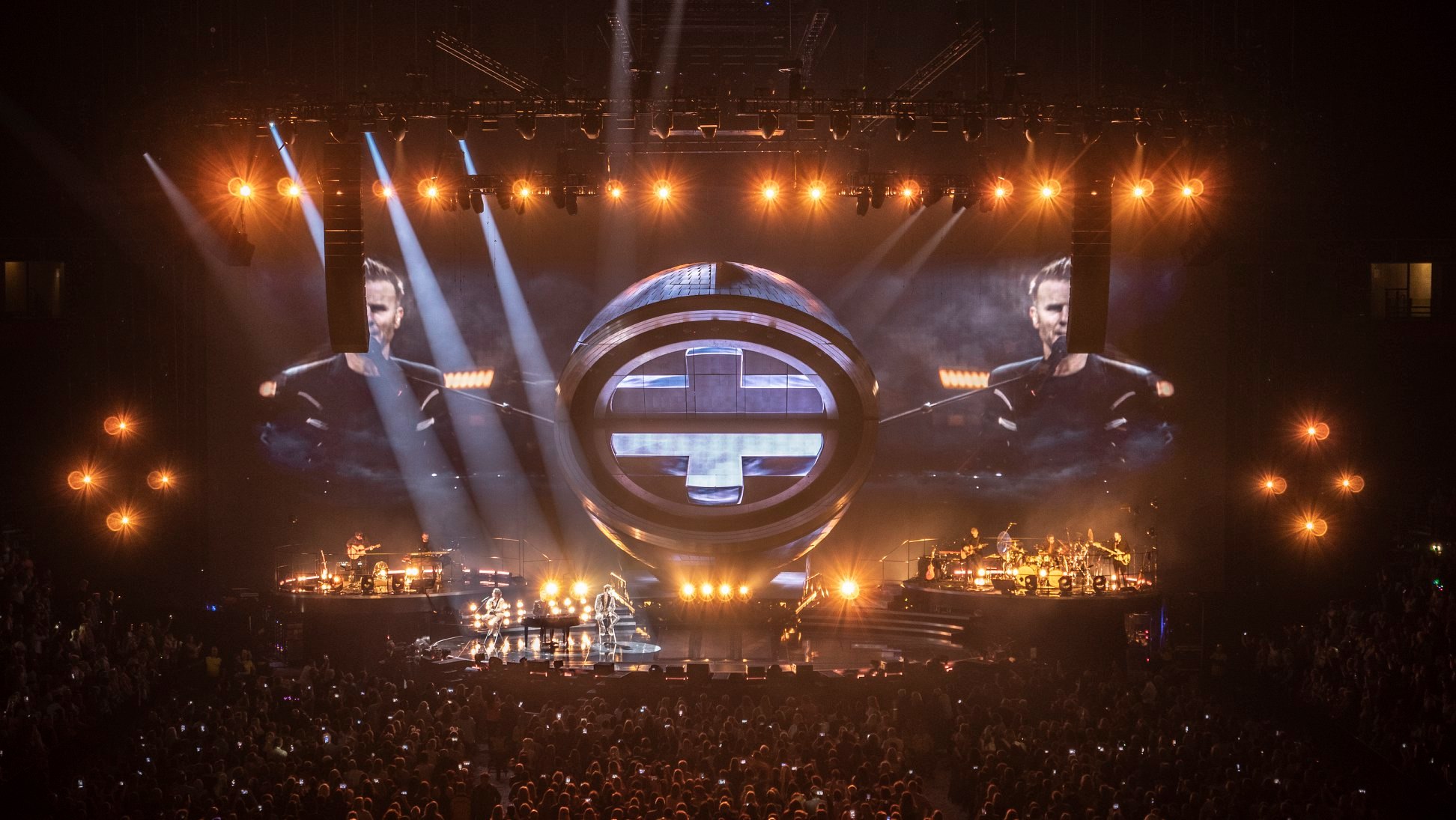 The customised stage features a large stage deck and two smaller island stages on either side for the band's musicians.
Over 300m2 of gloss black Harlequin Hi-Shine performance vinyl flooring was installed on to the main elliptical shaped stage for Brilliant Stages and The Next Stage for the staircases and the 'B' stage.
The full production team behind the monumental tour comprises specialist contractors for light, sound, video and stage set construction.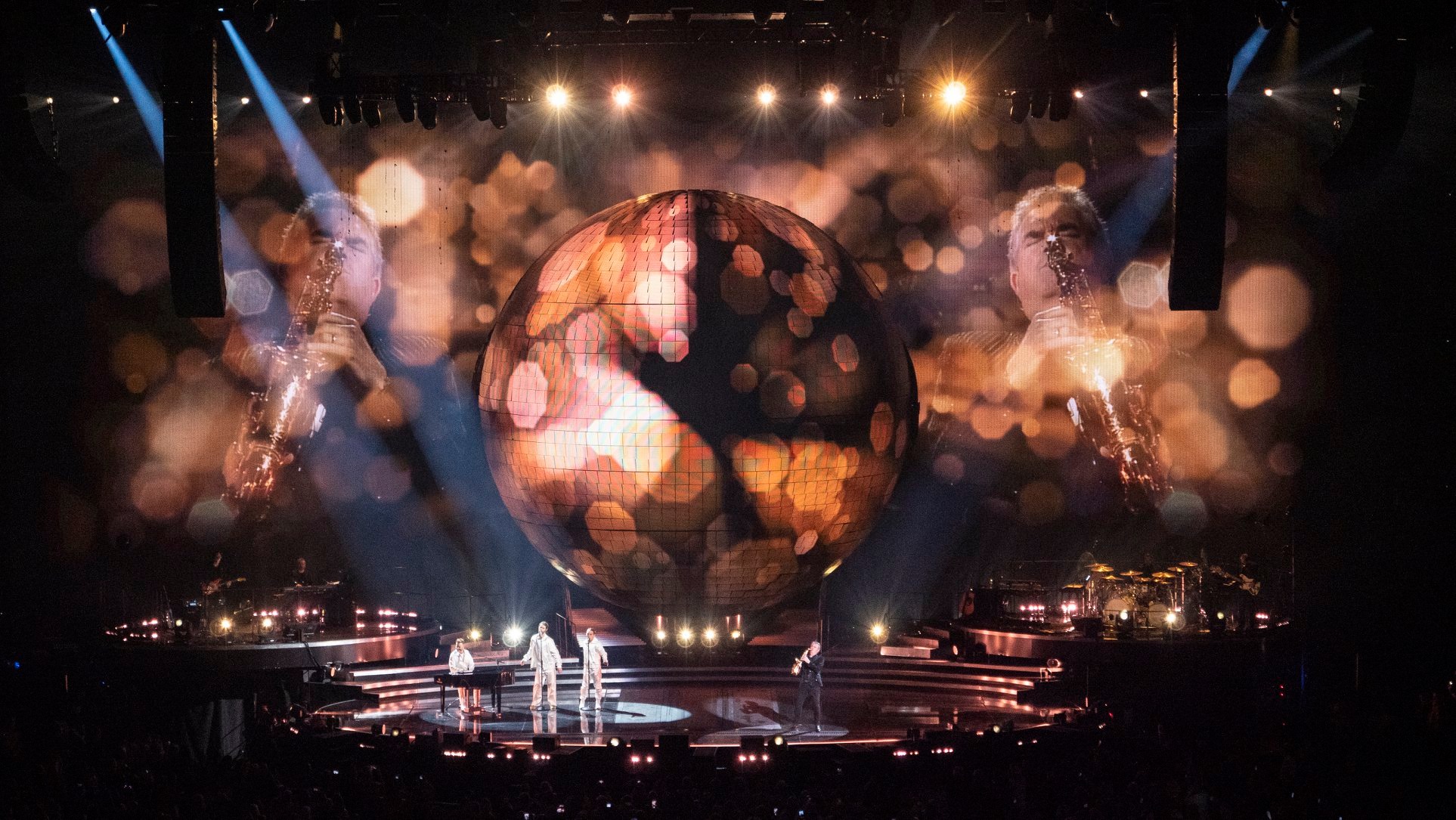 Credits:
Stage set construction Brilliant Stages
Tour Production Manager Chris Vaughan CV Productions
The Next Stage
Sphere concept design Mark Owen & Stufish
Stage design Stufish
Creative director Kim Gavin
Lighting design Al Gurdon
Video content design Luke Halls Studio
Video Design
Choreography Adrian Gas
Cast costume designer Michael Sharp
Take That styling & costume design Luke Day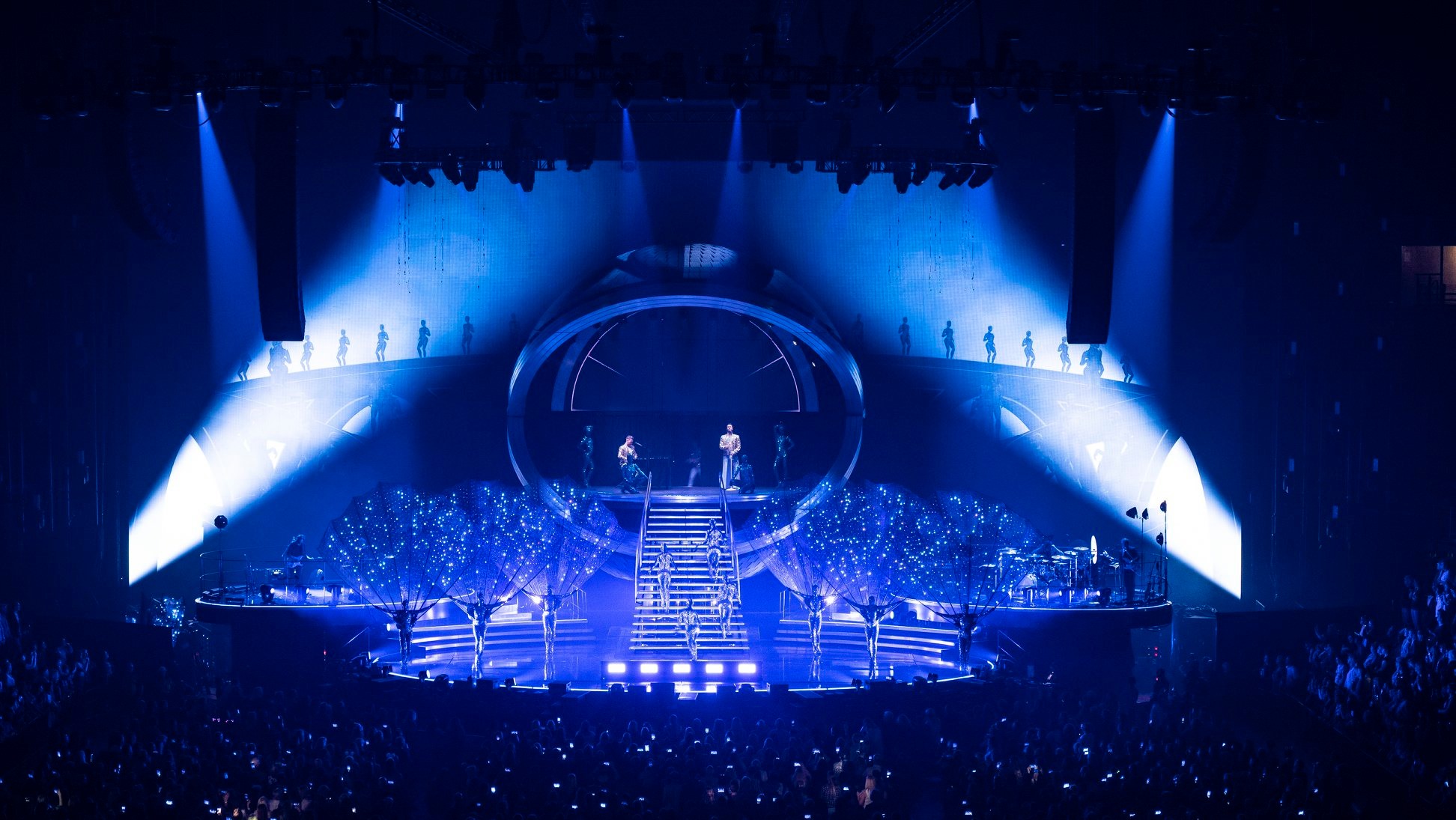 Photography © Sarah Womack