News
Harlequin Hi-Shine Ain't Misbehavin'
03 June 2019
A revival of Ain't Misbehavin' choreographed by Strictly Come Dancing's Oti Mabuse and directed by Tyrone Huntley has completed a six week sell-out run.
The critically-acclaimed show which celebrates the music of pioneering jazz pianist and songwriter Fats Waller, opened at the Mercury Theatre Colchester before transferring to London's Southwark Playhouse.
The first revival production in 25 years had a stellar cast including Adrian Hansel, Renée Lamb, Carly Mercedes-Dyer, Landi Oshinowo and Wayne Robinson.
The glittering set was created by venerated opera and theatre designer Takis who commissioned Harlequin Hi-Shine performance vinyl flooring in gold as the reflective mirrored centre-piece to the show.
A Mercury Theatre Colchester co-production with Paul Taylor-Mills in association with Tamasha Theatre Company.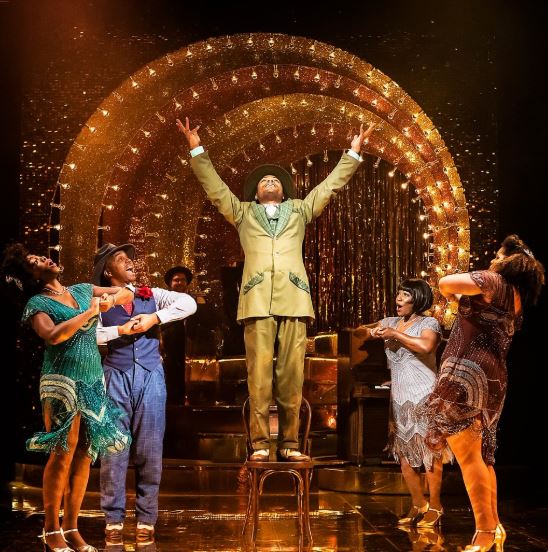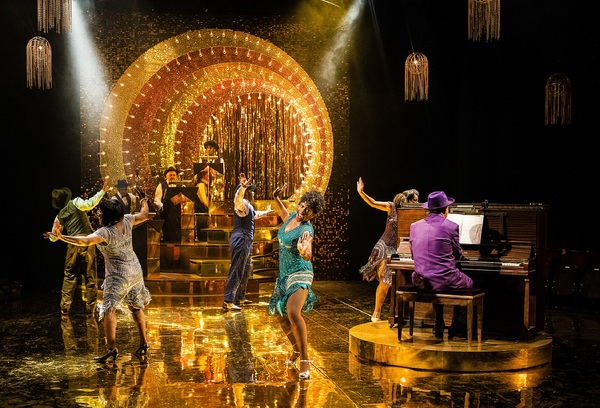 📷 Pamela Raith