News
Wayne McGregor's Inferno on Harlequin floors
10 June 2019
The Royal Ballet's luminary Resident Choreographer Wayne McGregor led a rehearsal creating new material for his latest work, The Dante Project, to the delight of audience members fortunate to attend the Ballet Studio Live public event in the Paul Hamlyn Hall, Royal Opera House.
The new work will form part of the Spring 2020 Season with the first act, Inferno, to receive its premiere at the Music Center in Los Angeles in July as part of the Royal Ballet's tour.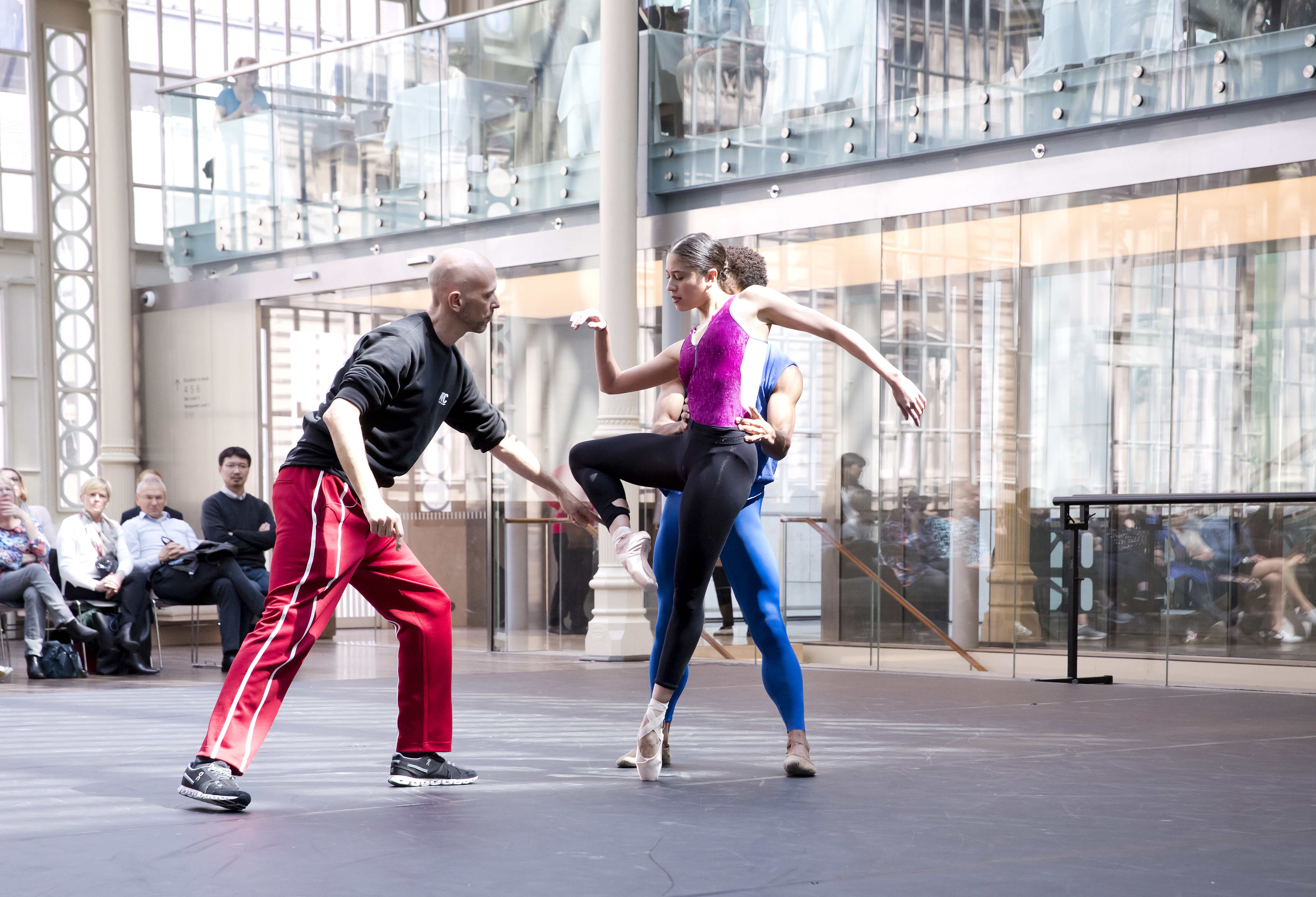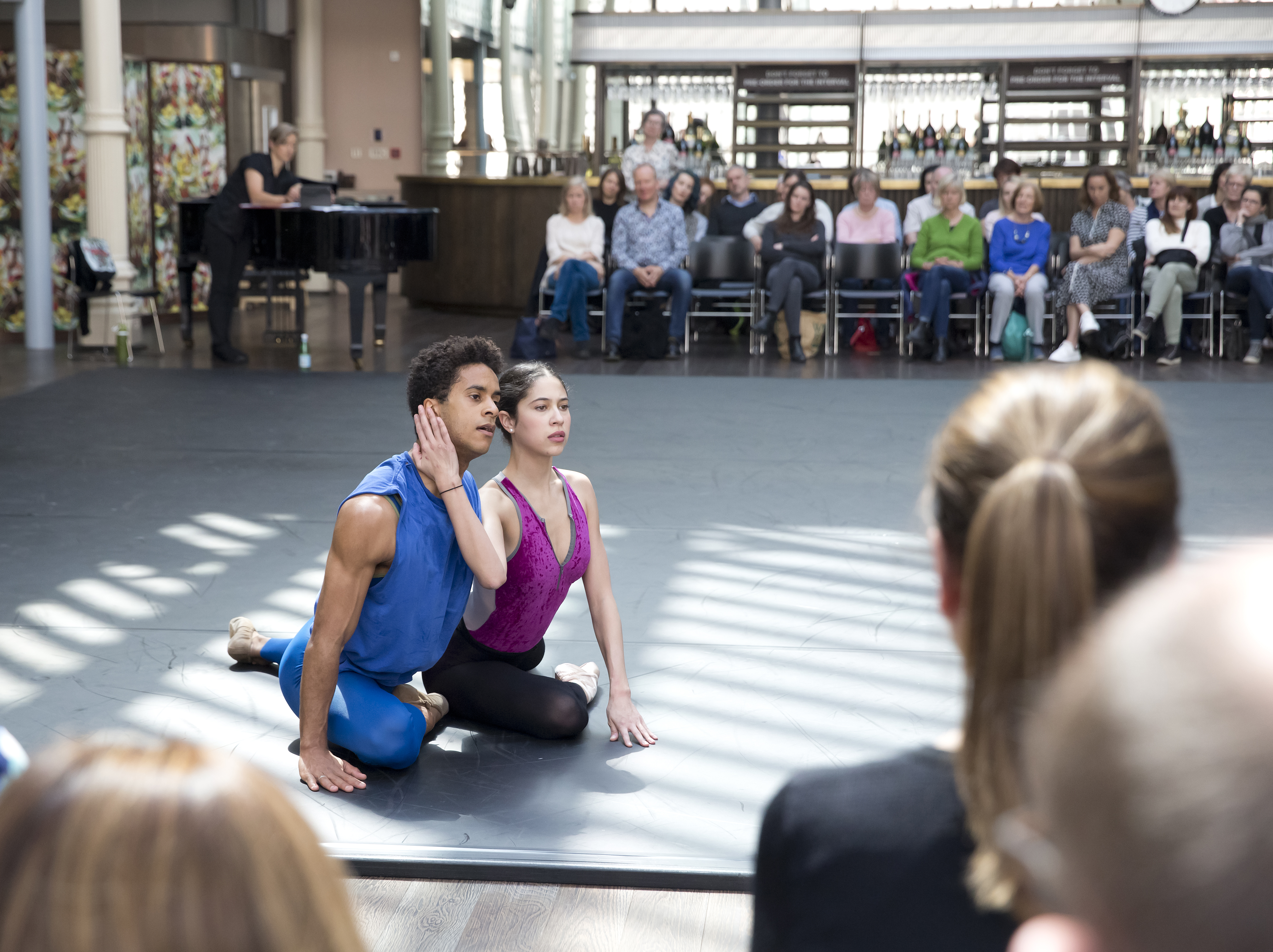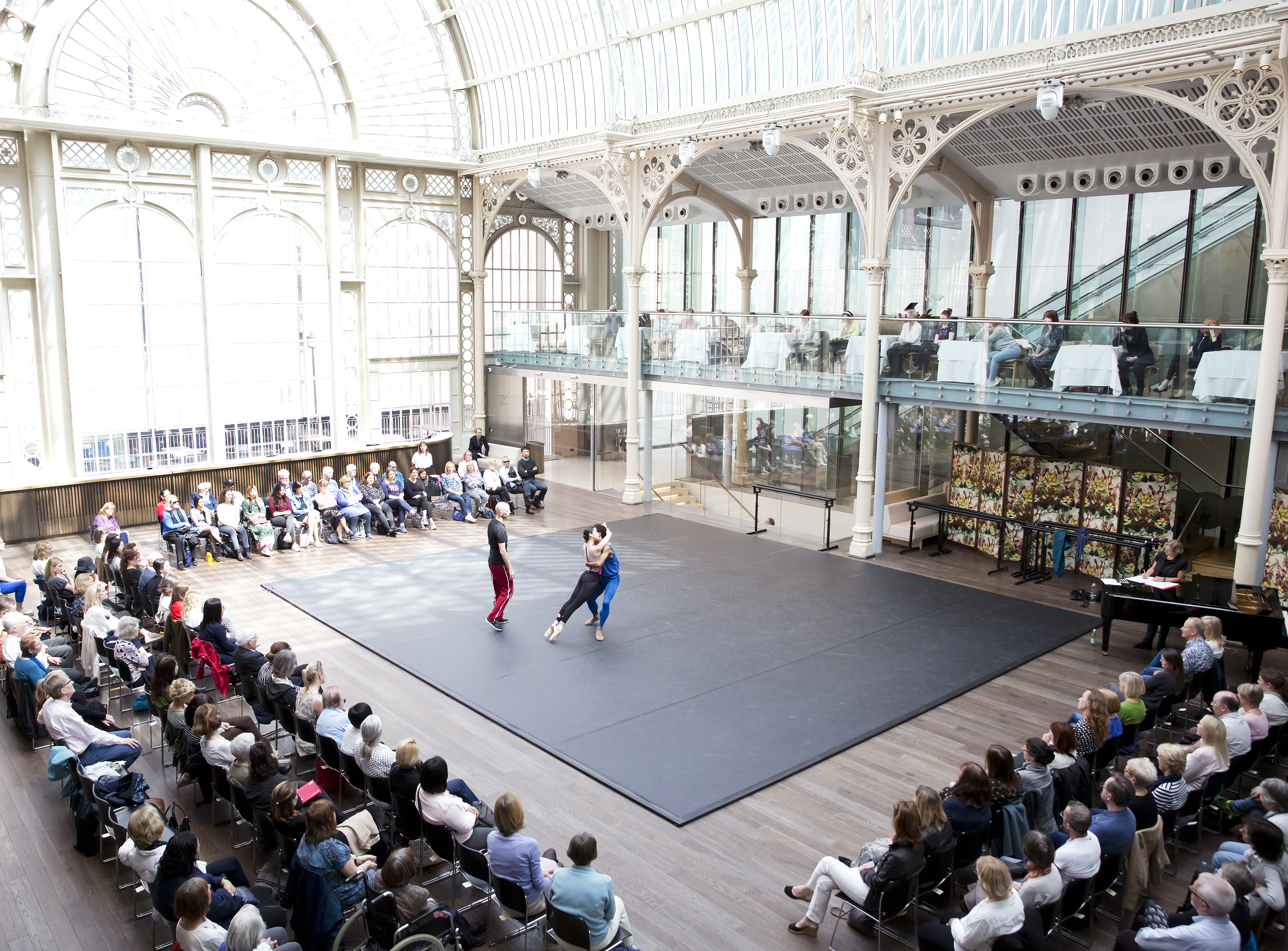 Wayne McGregor rehearsed with Royal Ballet dancers Beatriz Stix-Brunell and Marcelino Sambé.
The audience were also treated to a unique rehearsal with Principals Yasmine Naghdi and Matthew Ball coached by Edward Watson in Kenneth MacMillan's Romeo and Juliet, ahead of their performances and live cinema relay together.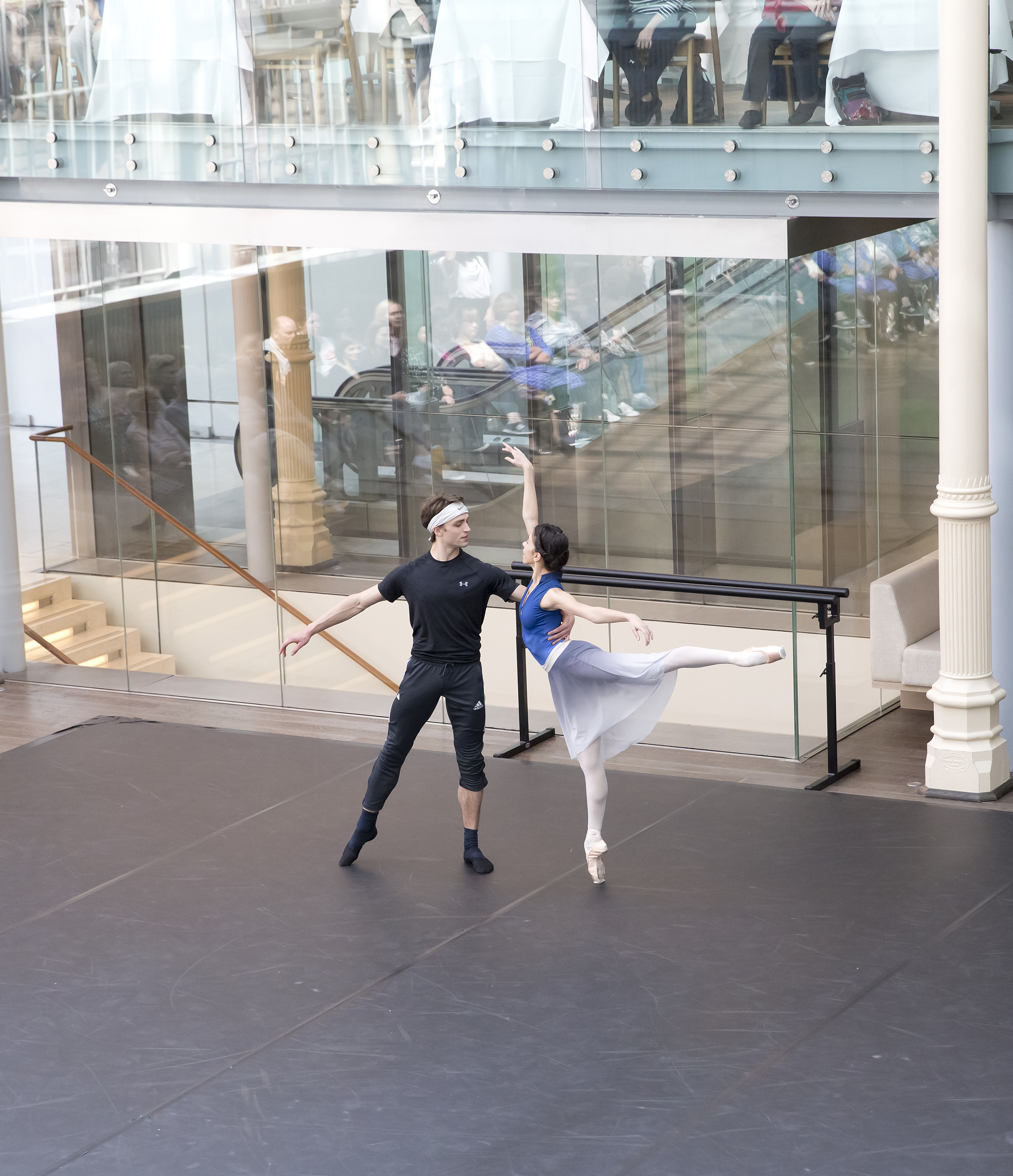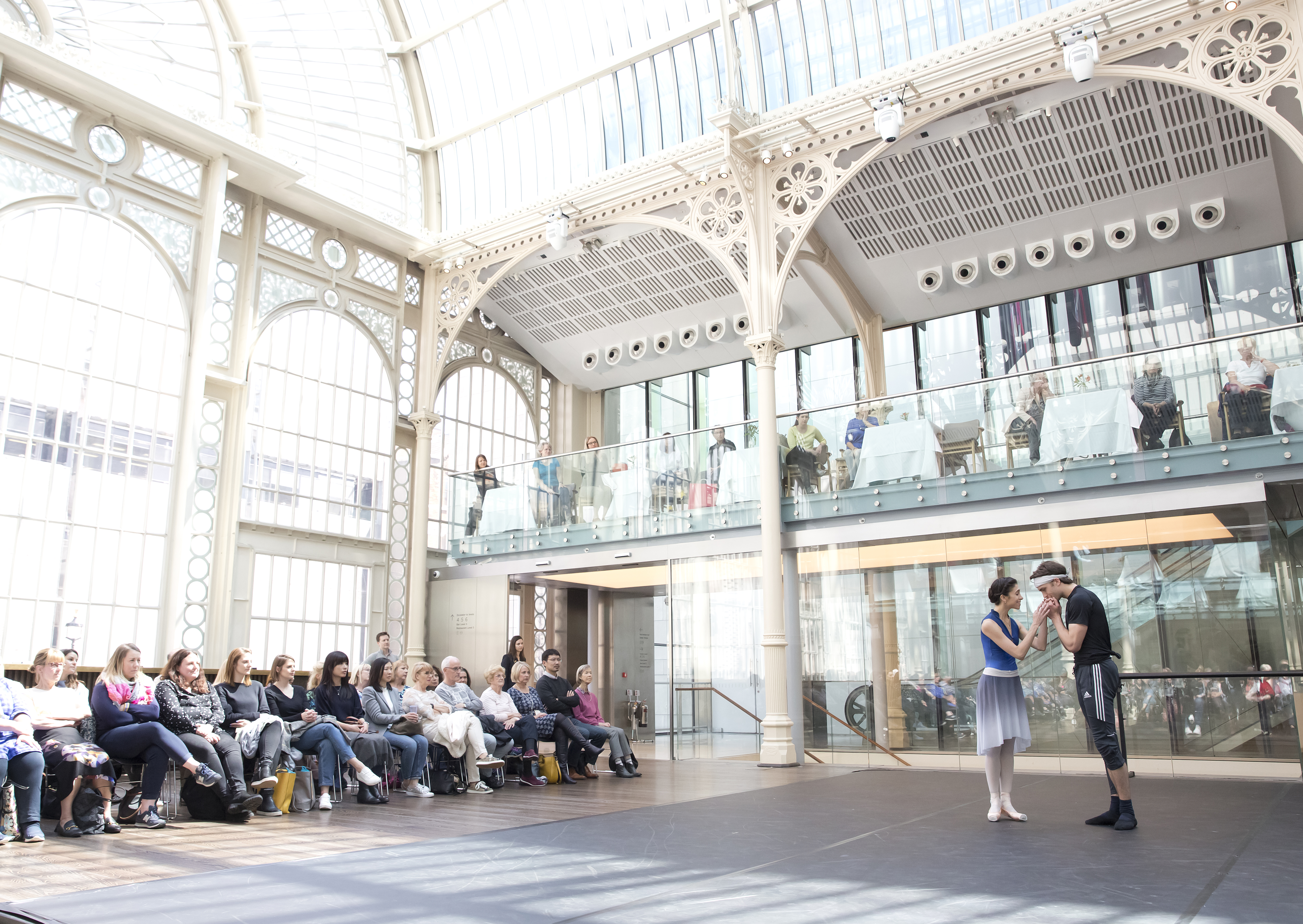 A specially created ballet studio stage was installed for the event with a Harlequin Liberty sprung floor and Harlequin Cascade vinyl performance surface.
Ballet Studio Live, Royal Opera House, 10 May 2019.
Photo © Rachel Cherry