News
Romeo and Juliet filmed on Harlequin Floors
18 November 2019
Romeo and Juliet: Beyond Words starring Francesca Hayward and William Bracewell of The Royal Ballet in their feature film debuts, will have a limited theatrical release on the 16th December 2019 in selected cinemas.
A special Q & A will be held at a screening at London's Sadlers Wells on 9th December, 2019.
Broadcast on BBC2 New Years Day, 5:30pm.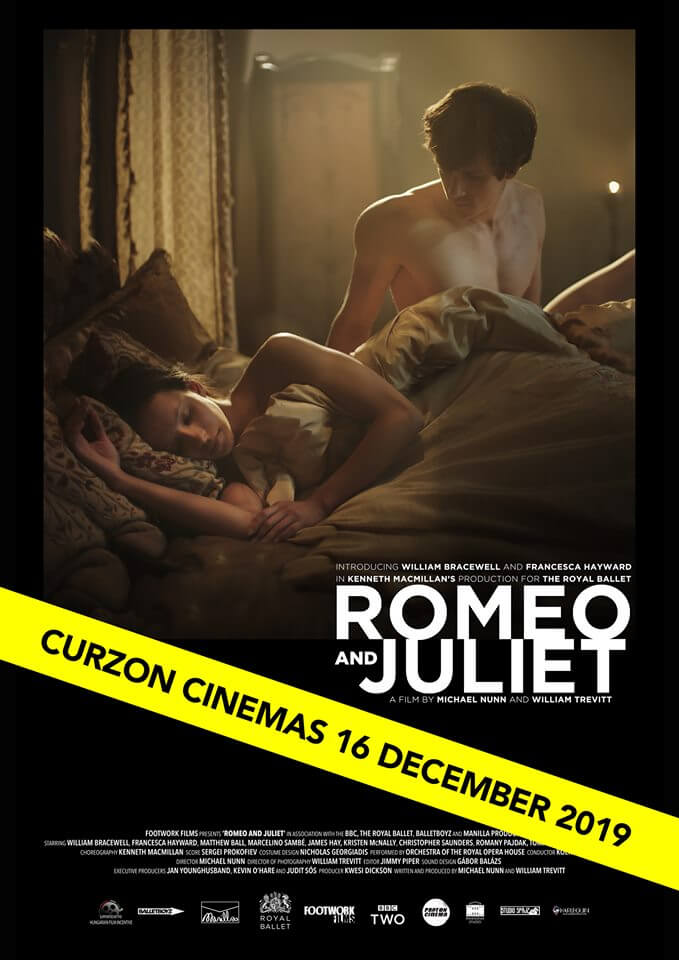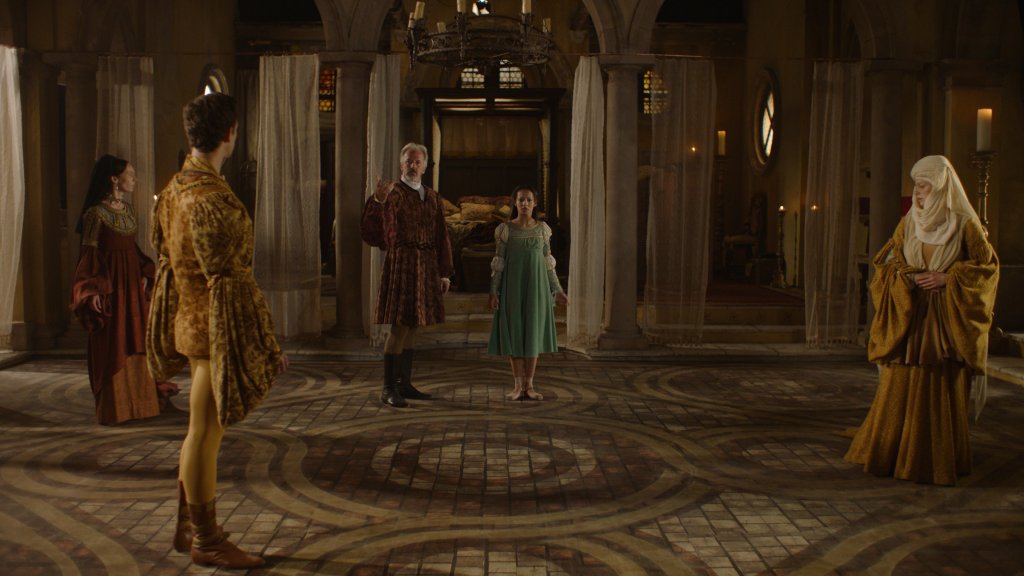 The groundbreaking film by international Emmy award-winning Michael Nunn and William Trevitt is a re-imagining of Kenneth MacMillan's original choreography set to a unique recording of Sergei Prokofiev's original score.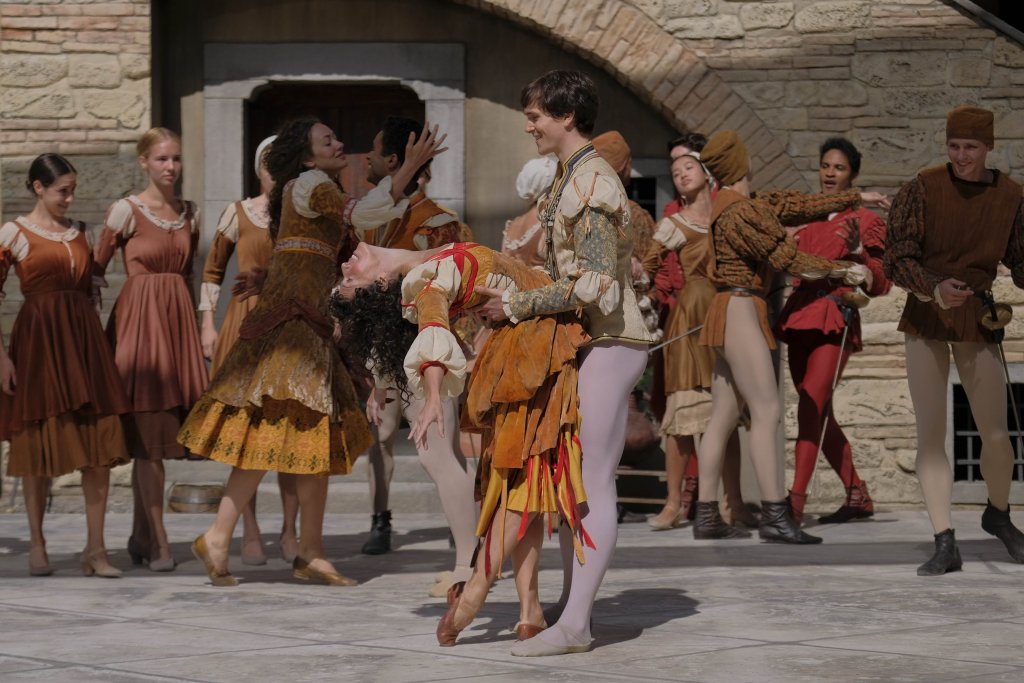 Beautiful sets were created with bespoke printed Harlequin Cascade and Harlequin Reversible Pro vinyl performance floors and Harlequin Liberty sprung floor panels hired for the six-week shoot in Budapest.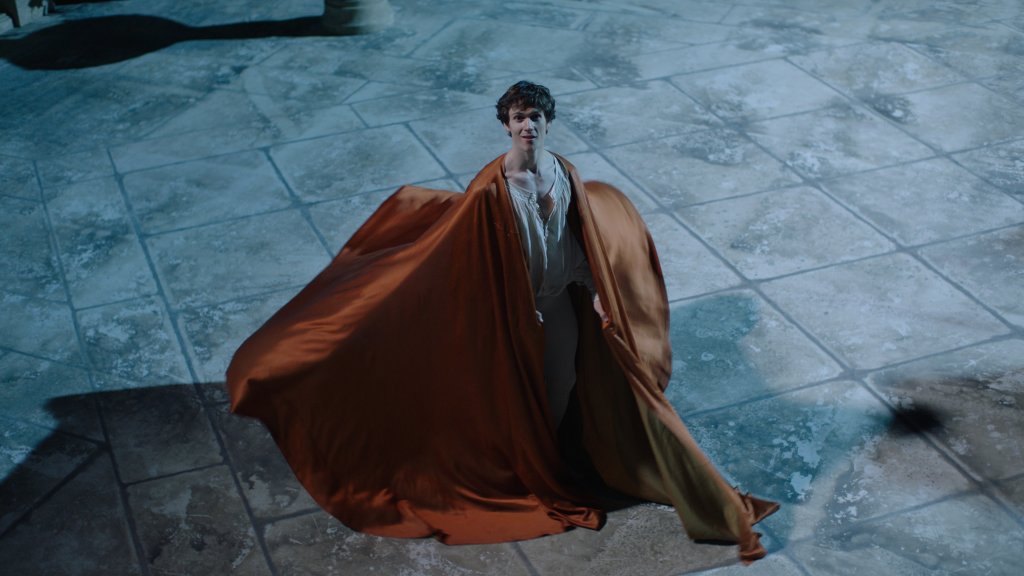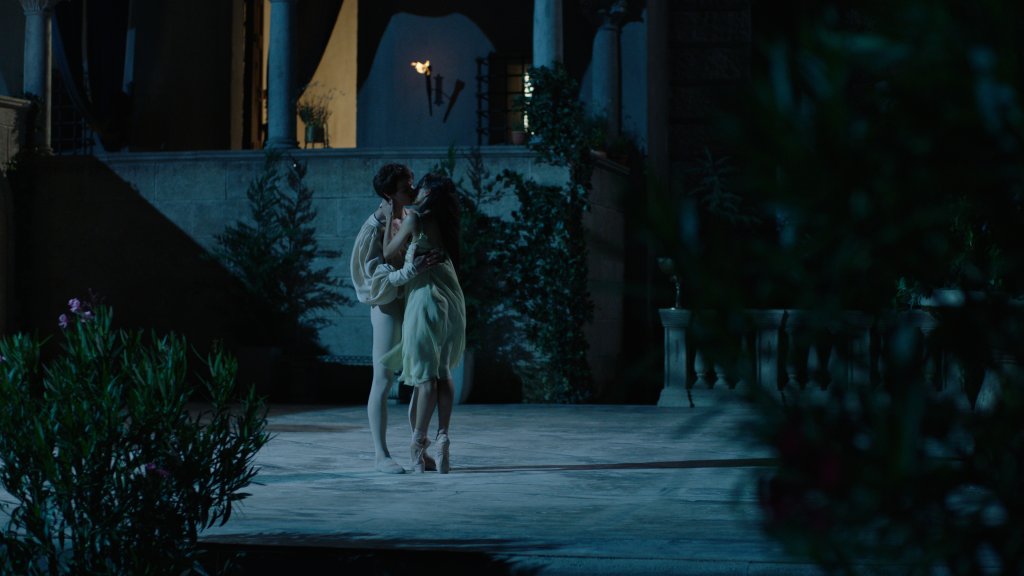 A FILM BY Michael Nunn and William Trevitt
DIRECTOR ​Michael Nunn
DIRECTOR OF PHOTOGRAPHY William Trevitt
​EXECUTIVE PRODUCER Kevin O'Hare
EXECUTIVE PRODUCER Jan Younghusband
EXECUTIVE PRODUCER Judit Sós
PRODUCER Michael Nunn
PRODUCER William Trevitt
PRODUCER Kwesi Dickson
​DESIGN Nicholas Georgiadis
CHOREOGRAPHY Kenneth MacMillan
MUSIC Sergei Prokofiev
ROMEO William Bracewell
JULIET Francesca Hayward
TYBALT Matthew Ball
MERCUTIO Marcelino Sambé
BENVOLIO James Hay
PARIS Tomas Mock
LORD CAPULET Christopher Saunders
LADY CAPULET Kristen McNally
NURSE Romany Pajdak
FRIAR LAURENCE Bennet Gartside
Tierney Heap, Laura Morera, Beatriz Stix-Brunell,
Meaghan Grace-Hinkis, Elizabeth Harrod, Mayara Magri, Anna Rose O'Sullivan, Gemma Pitchley Gale, Leticia Stock, Fumi Kaneko, Sian Murphy, Thomas Whitehead, Gary Avis, Luca Acri, Tristan Dyer, Benjamin Ella, Paul Kay, Fernando Montano, Grace Blundell, Mica Bradbury, Annette Buvoli, Ashley Dean, Leticia Dias, Isabella Gasparini, Hannah Grennell, Nathalie Harrison, Chisato Katsura, Isabel Lubach, Sae Maeda, Demelza Parish, Julia Roscoe, Mariko Sasaki, Gina Storm-Jensen, Charlotte Tonkinson, Lara Turk, Lukas Brændsrød, Leo Dixon, David Donnelly, Teo Dubreuil, Kevin Emerton, Erico Montes, Calvin Richardson, Harry Churches, Giacomo Rovero, Joseph Sissens, David Yudes, Sean Flanagan, Edward Pearce, Anna Poltorak, Harry Price, Bradley Waller, Rudi Nunn