News
Harlequin Hi-Shine at the Kolkata Creativity Centre
10 December 2018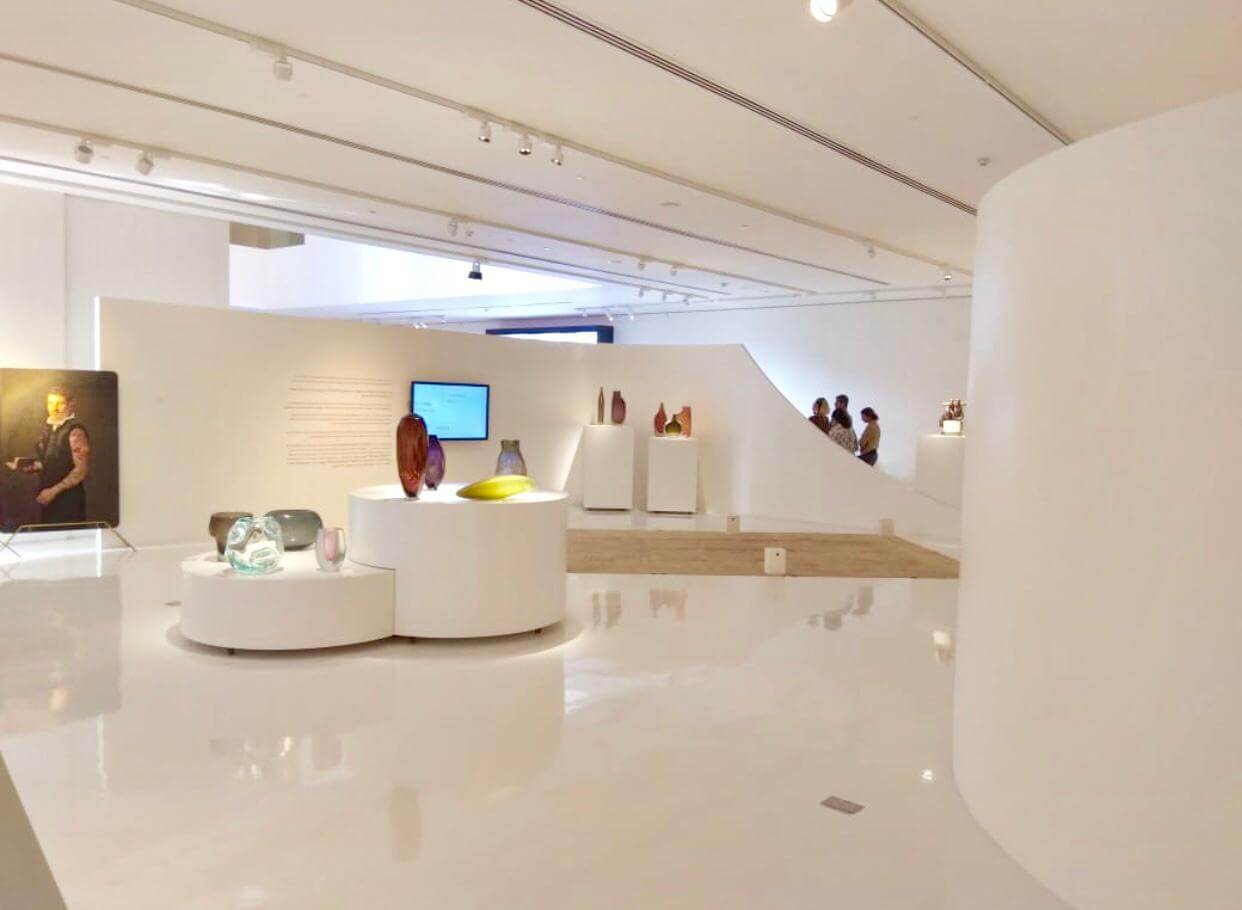 The Kolkata Centre for Creativity opened in November 2018 and is India's first multi-dimensional interactive art space.
Designed by architect and creative director Pinakin Patel, the 70,000 sq ft five-storied building houses eight dedicated areas showcasing art, craft, antiquity and product design.
Emami Art is the ground floor gallery space with Harlequin Hi-Shine white gloss vinyl flooring that hosts a regular programme of exhibitions by national and international artists.  The first is dedicated to Indian artist and designer Dashrath Patel's collection of line drawings, ceramics, collages and photography created between 1930 – 2000.
Artist Nassia Inglessis' installation Disobedience fresh from success at the London Design Biennale was the prime attraction at the launch of the centre.
Richa Agarwal, executive director of KCC and CEO of Emami art foundation said:
"We are extremely proud to be associated with the Kolkata Centre for Creativity.  It is a dream project built with a lot of love and passion and we hope that it becomes a creative destination for everyone."