News
10 Years of partnership Prix de Lausanne and Harlequin Floors
14 February 2019
The winners of the 47th Prix de Lausanne competition were announced on 9th February 2019 at the Beaulieu Theatre, Lausanne, Switzerland.
The jury presided by Carlos Acosta, 1990 Gold Medal winner, selected 8 Scholarship prize winners from the 21 finalists.
Sumiyama Mio studied at Tanz Akademie Zürich won the grant awarded by Harlequin Floors.
Chantal Lagniau, General Manager, Harlequin Europe said: "One of the values ​​of the Harlequin Group is supporting young talent. It has been 10 years since we have been associated with the Prix de Lausanne and several years of awarding a scholarship to one of the laureates of the Prize. Every year, we are impressed by the maturity and excellence of the young candidates for the Prix de Lausanne whose laureates are often promoted to a good career."
A Harlequin Liberty sprung dance floor with Harlequin Studio vinyl performance surface is installed for the week-long competition.
Prix de Lausanne 2019 Prize Winners:
FONDATION CARIS – JEUNE ESPOIR
BROWN Mackenzie – United States
OAK FOUNDATION
FIGUEREDO Gabriel – Brazil
EMILE CHOURIET
SASAKI Sumina – Japan
BEAU-RIVAGE PALACE
WAKIZUKA Yu – Japan
FONDATION ALBERT AMON
WU Shuailun – China
BOURSE JEUNE ESPOIR
DA SILVA João Vitor – Brazil
FONDATION COROMANDEL
JOAQUIM Alexandre – Portugal
HARLEQUIN FLOORS
SUMIYAMA Mio – Japan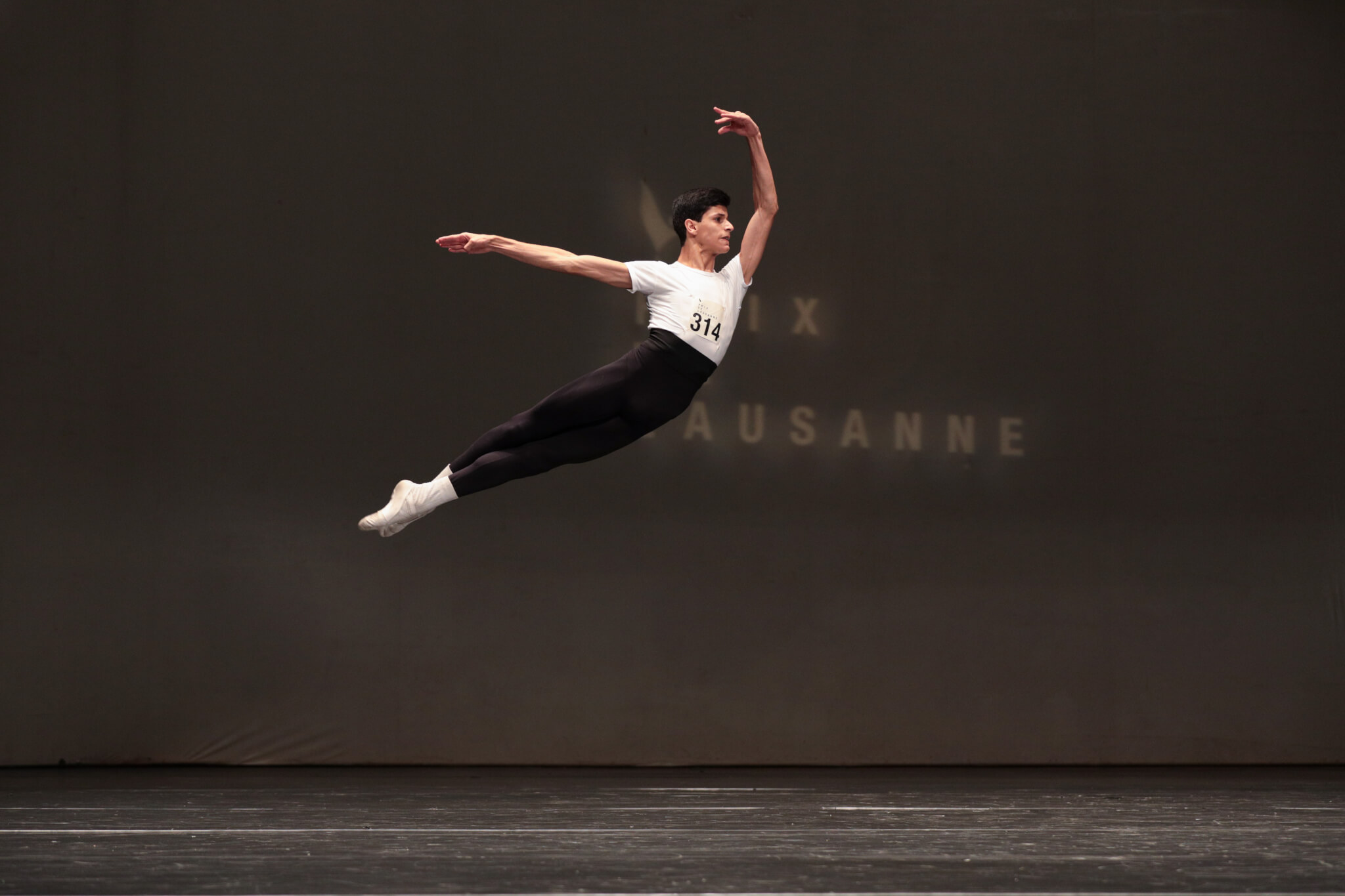 📷Rodrigo Buas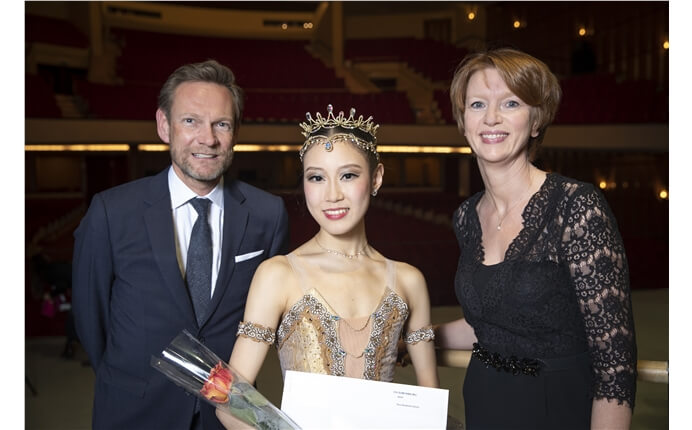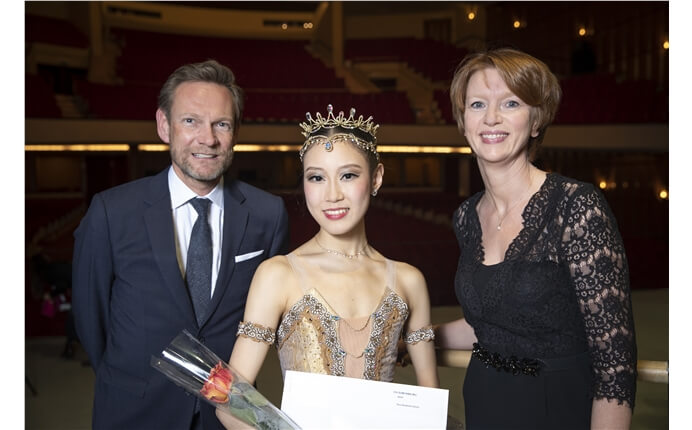 📷Anne-Laure Lechat. Pictured L-R: Dirk Rüter, Director Harlequin Germany, Sumiyama Mio, winner of the Prix de Lausanne Scholarship awarded by Harlequin Floors, Chantal Lagniau, Director of Harlequin Europe