News
The 20th anniversary of the Critics' Circle National Dance Awards
20 February 2020
The first National Dance Awards were presented at the London Coliseum, in 2001 and since then the awards ceremony has been held annually, variously at the major dance venues in London: The Royal Opera House, Sadler's Wells, The Palace and, for the past three years at the Barbican.
The idea of the National Dance Awards was jointly conceived by Mike Dixon and Jeffery Taylor.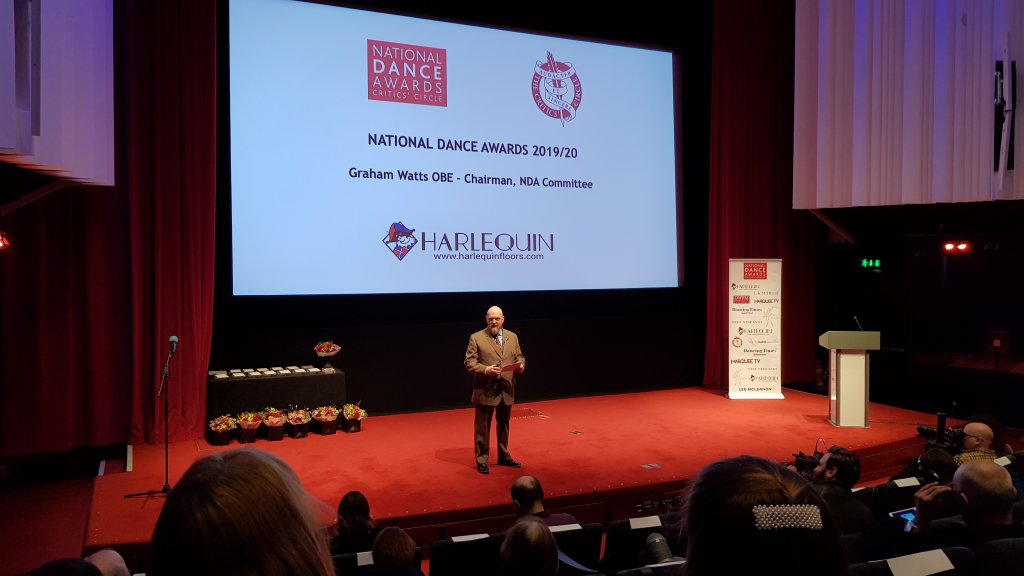 This year was the 20th anniversary of the National Dance Awards and Harlequin were proud to become the headline sponsor of the event, in particular for the award of Best Modern Choreography, of which the winner was William Forsythe.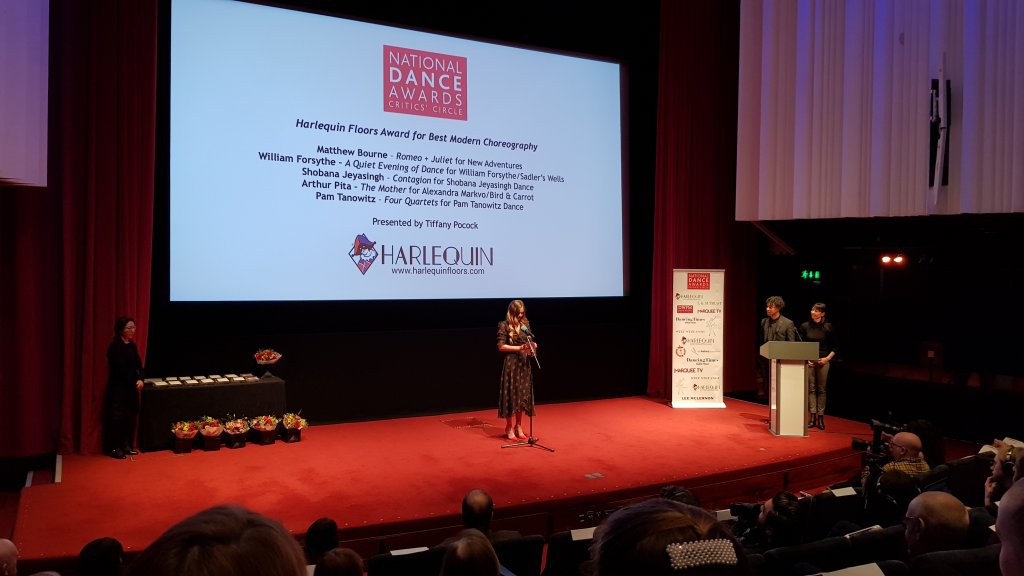 Other awards and winners included:
Outstanding Female Classical Performance – Katja Khaniukova as Frida in Broken Wings for English National Ballet
Outstanding Female Modern Performance – Solène Weinachter as Juliet in Juliet & Romeo for Lost Dog
Emerging Artist Award – Stina Quagebeur choreographer, English National Ballet
Best Classical Choreography – Alexei Ratmansky Shostakovich Trilogy for San Francisco Ballet
Outstanding Creative Contribution – Gavin Sutherland conduction/music director
Marquee TV Award for Best Independent Company – Shobana Jeysingh Dance
Outstanding Male Classical Performance – Gary Avis as Kulygin in Wintee Dreams for The Royal Ballet
Outstanding Male Modern Performance – Jonathon Goddard in The Mother for Alexandra Markvo/ Bird & Carrot
Stef Stefanou Award for Outstanding Company – San Francisco Ballet
Dancing Times Award for Best Male Dancer – Marcelino Sambé The Royal Ballet
Tendu Award for Best Female Dancer – Francesca Haywood The Royal Ballet
De Valois Award for Outstanding Achievement – Marion Tait CBE
Harlequin would like to say congratulations to all the nominees and winners of this great event.