News
Matthew Bourne's Romeo & Juliet premieres on printed Harlequin Reversible Pro
13 June 2019
The world premiere of Matthew Bourne's New Adventures' Romeo and Juliet opened at the Curve, Leicester in May 2019.   The UK tour to 13 venues includes a four-week summer season at London's Sadler's Wells 7 – 31 August 2019.
Matthew Bourne's first new production since 2016 is a contemporary dystopian re-imagining of Shakespeare's Romeo and Juliet.
Bursting with youth, vitality and Matthew Bourne's trademark storytelling, the UK's brightest young dance talent have joined the New Adventures company.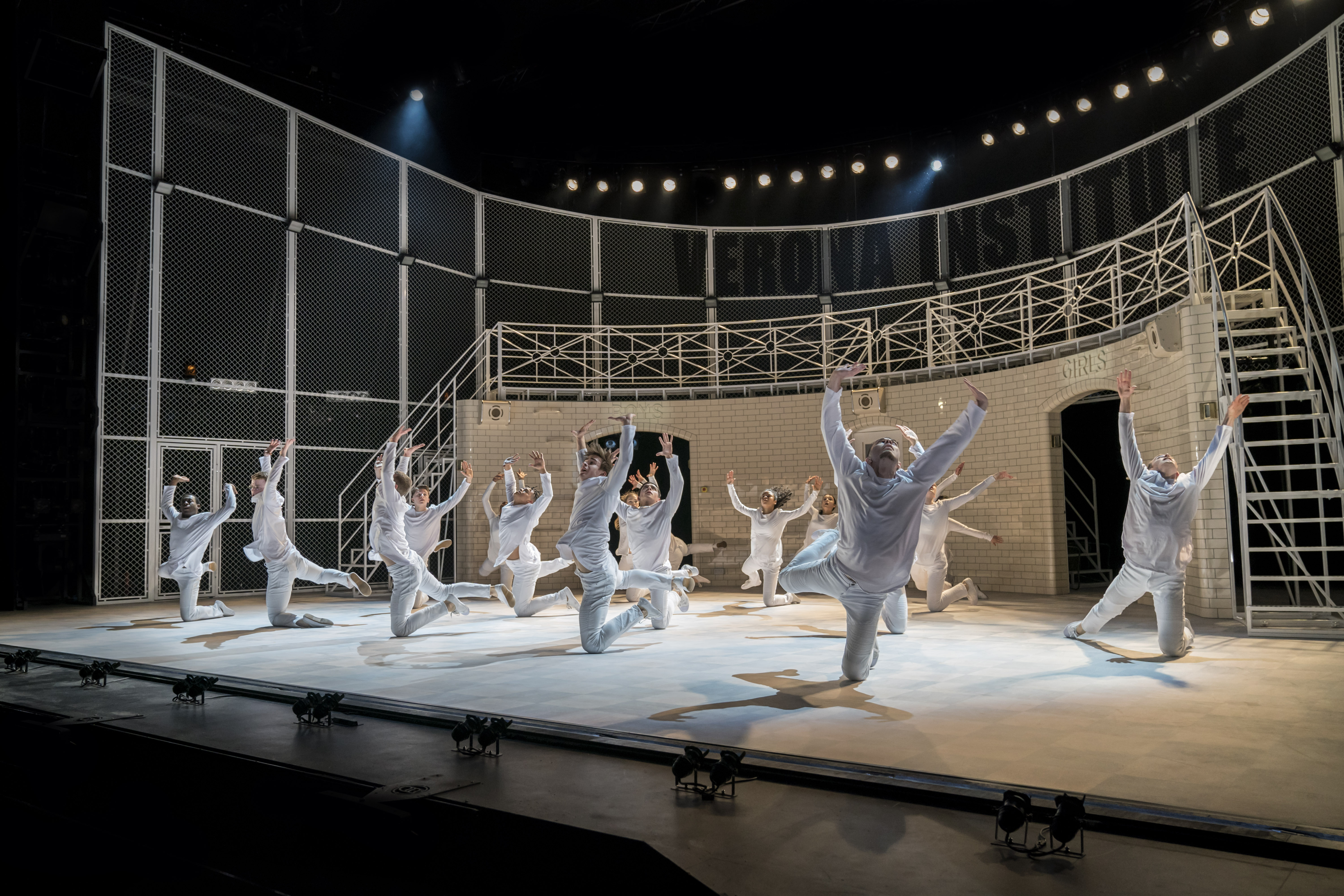 Directed and choreographed by Matthew Bourne, the new production features sets by award-winning designer Lez Brotherston.
A bespoke printed Harlequin Reversible Pro vinyl performance floor was specially created to a unique chequered tile design.
11 – 15 June The Lowry, Salford
18 – 22 June Wales Millennium Centre, Cardiff
7 – 31 August Sadler's Wells, London
3  –  7 September Norwich Theatre Royal
10  – 14 September Birmingham Hippodrome
17 – 21 September Marlowe Theatre, Canterbury
24 – 28 September Mayflower Theatre, Southampton
1 – 5 October Theatre Royal, Nottingham
9 – 12 October Theatre Royal, Newcastle
© Johan Persson 📷