News
Harlequin's global collaboration helps make Bjork's Cornucopia a huge success
14 May 2019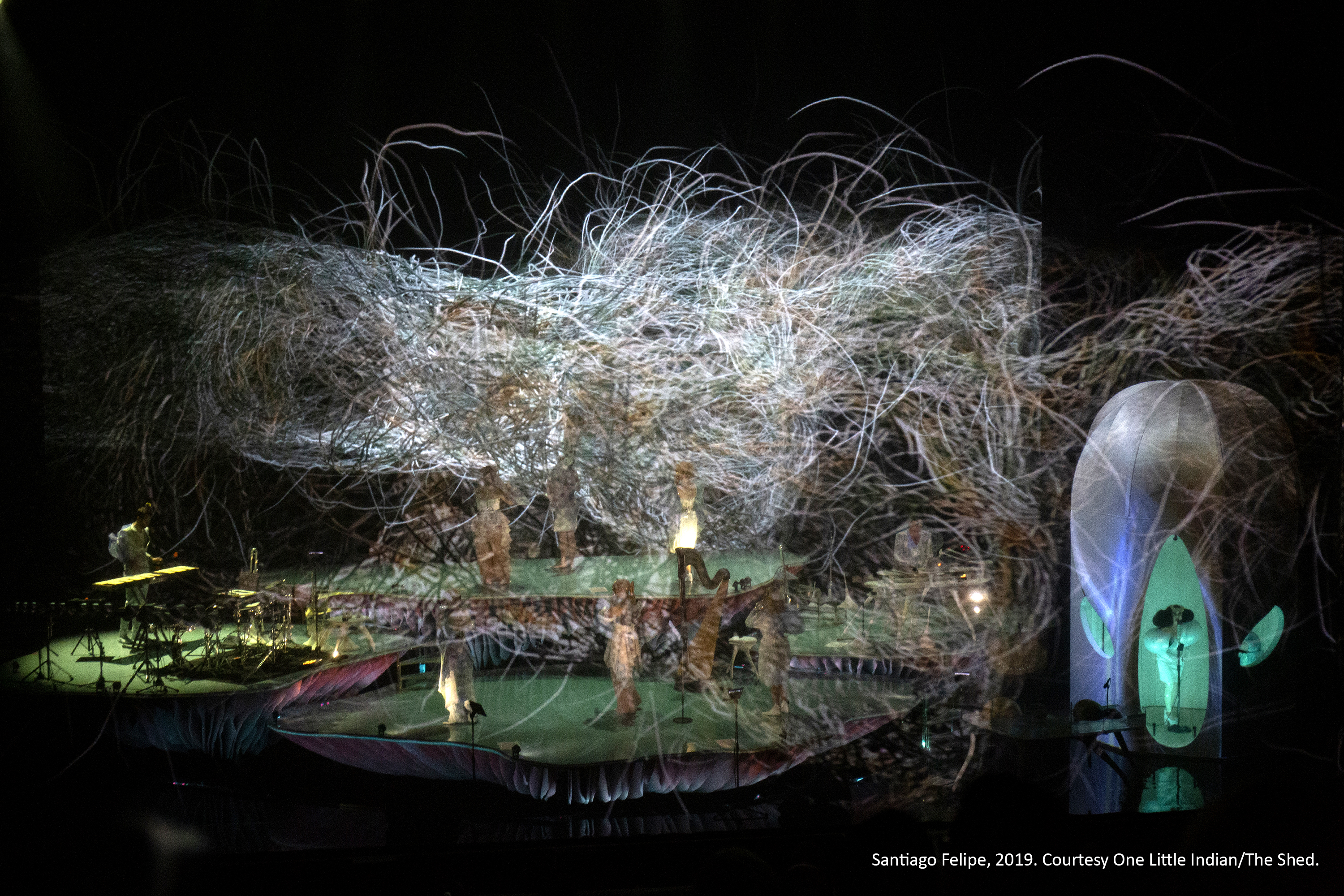 Bjork's latest show-stopping performance 'Cornucopia' which premiered at The Shed, New York City, has been described as her most ambitious and elaborate concert yet. Björk worked a team of digital and theatrical collaborators to present live musical arrangements, digital technology, and stunning visuals.
Extravagant and abstract the Icelandic singer-songwriter didn't disappoint on set design.  The overarching theme for Cornucopia is nature, with much of the imagery inspired by flowers and fauna, and the incredible performance incorporated a message about climate change.
Harlequin's involvement in the set design involved collaboration between Harlequin offices in the US and the UK.
American Harlequin provided the Harlequin Hi-Shine black event floor vinyl for the stage in The Shed's iconic new space, The McCourt.
British Harlequin worked closely with Bjork's production team; Scott Fleary Productions Ltd, stage designer Richard Nutbourne and set designer Chiara Stephenson from Clockwork Studio, to produce a bespoke, glossy teal effect event floor vinyl for the "floating mushrooms" feature.  Harlequin were given a very specific brief on the colour and finish that Chiara required, which was printed onto Harlequin Reversible Pro vinyl performance flooring and given a laminated gloss finish.  The result was a fabulous glossy teal floor which was used for rehearsals in the UK before being shipped to New York for the eight-concert engagement.
Harlequin's global reach and dedicated customer service enables high quality performance flooring to be provided quickly and reliably across the world.