News
Harlequin Stages at the Théâtre Musical de Pibrac
05 November 2019
The Théâtre Musical de Pibrac, Toulouse, France is celebrating its 30th anniversary since opening in 1989.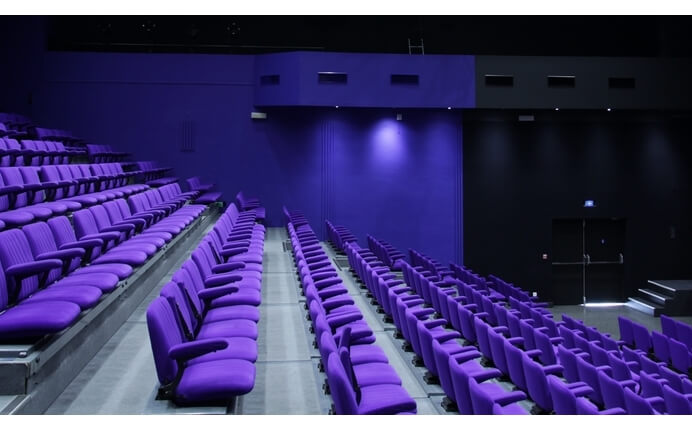 Located in Pibrac, the TMP is one of the most popular venues in the Toulouse area, particularly renowned for the quality of its varied programming.
Featuring musical theatre, dance, comedy, one-man shows to full circus acts, the theatre is deeply rooted in the cultural life of Toulouse and the hearts of its inhabitants.
The theatre recently underwent a full refurbishment and has been newly equipped with a brand new Harlequin Stage.
The four-week long installation of Harlequin's specialist, load bearing stage system was custom designed for the Pibrac theatre and installed by Harlequin Floors Europe's expert, highly skilled technical team.
438 seat theatre with 200 m2 stage area
lobby, exhibition space and café
rehearsal studio 400 m2 space
company offices
company in residence Figaro & Co produce 3 new shows per season
municipal library