News
Harlequin Hi-Shine Constellations
17 December 2019
The Indian adaptation of award-winning play Constellations was staged at Mumbai's Experimental Theatre in November 2019 as part of the NCPA Theatre Season.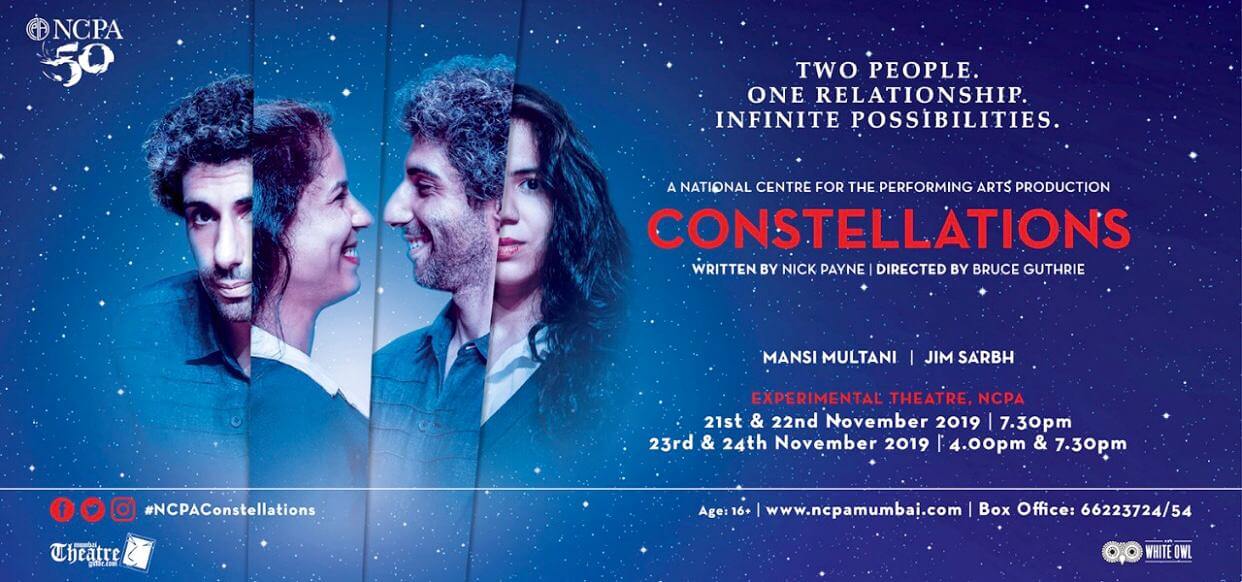 Writer Nick Payne's critically acclaimed play which premiered at the Royal Court Theatre London in 2012, explores the idea of multiple
universes co-existing simultaneously, creating multiple realities and possible outcomes to any situation.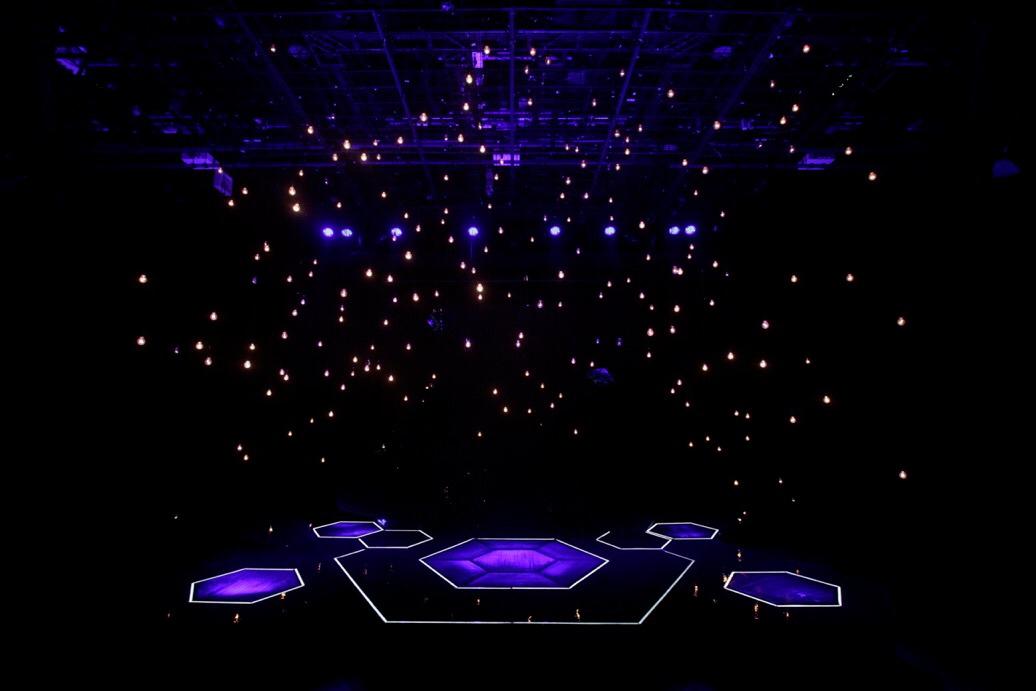 British director Bruce Guthrie cast the two leads; actress Mansi Multani as Marianne and Jim Sarbh as Roland, a part played by Jake Gyllenhaal in the New York production.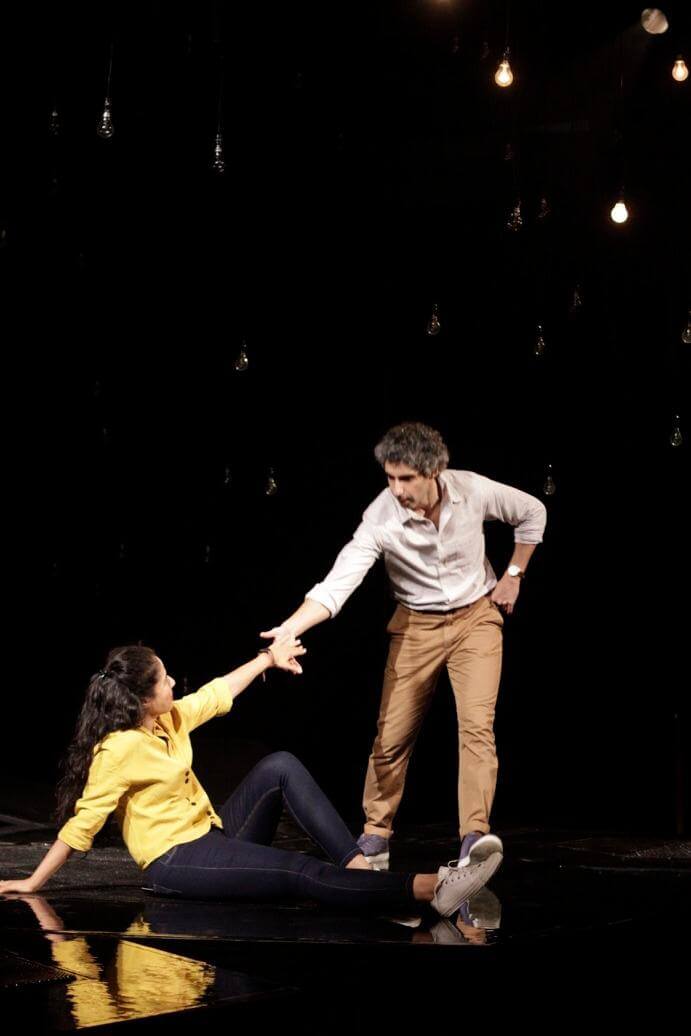 A key feature of the imaginative set design was the floor laid in a geometric motif reflecting the lighting of the constellations.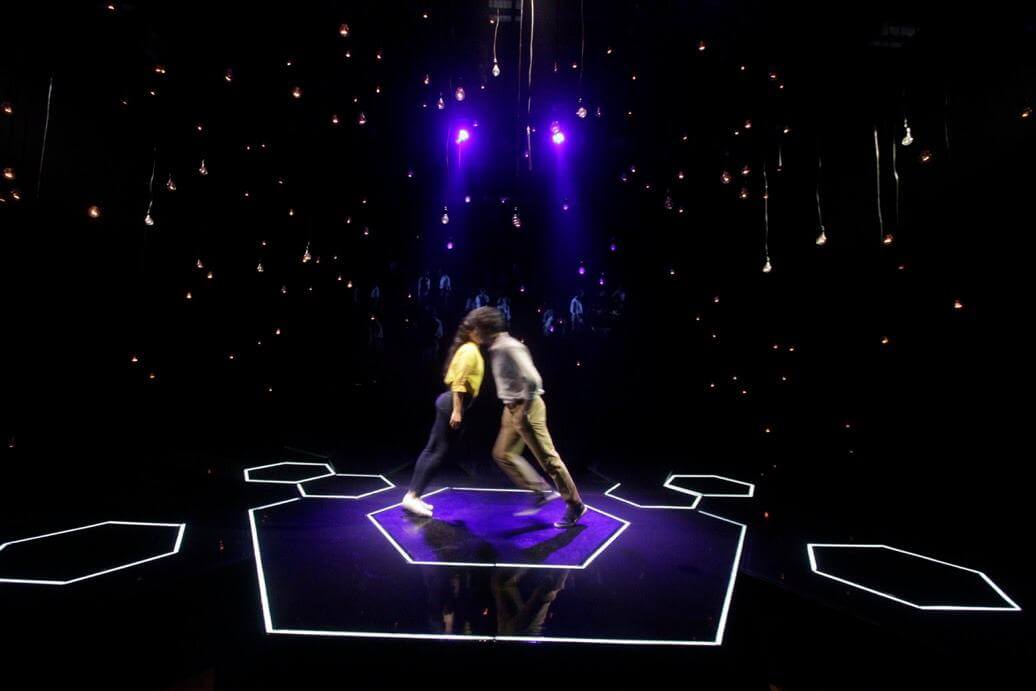 Harlequin Hi-Shine vinyl performance floor in gloss black was specially commissioned through Durafit Floors Harlequin's sole distributor in India.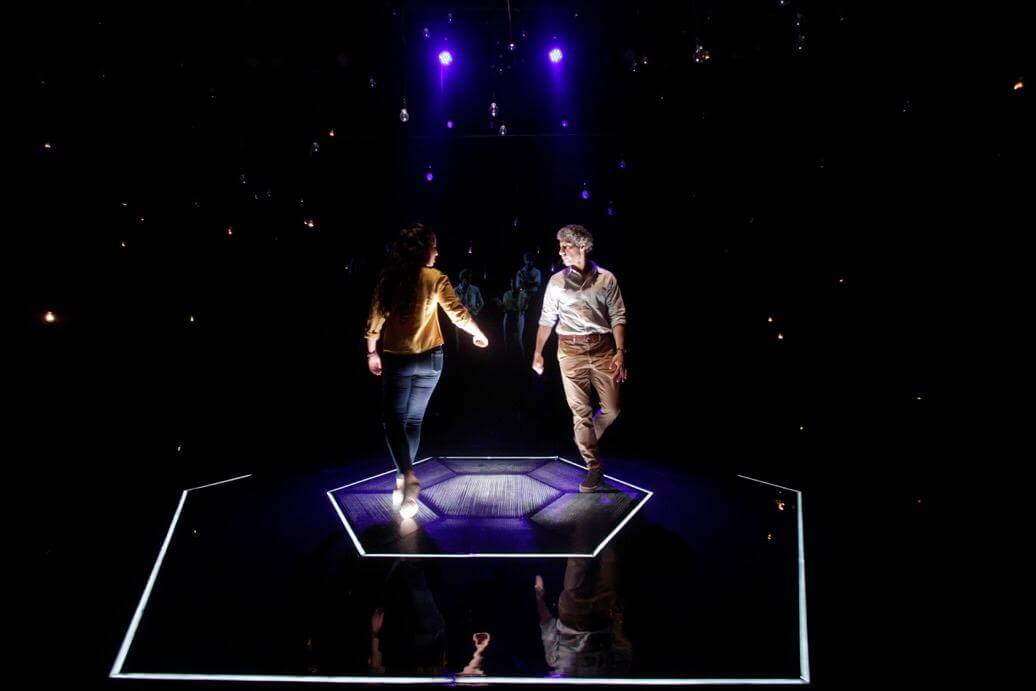 A National Centre for the Performing Arts Production (NCPA)