News
Harlequin Floors at Town House Kingston University
18 February 2020
The landmark Town House campus of Kingston University has opened to students and the public.
Designed by the recipient of the prestigious 2020 RIBA Gold Medal Grafton Architects conceived the flagship, six-story 11,500sqm building as a cultural and educational hub for students, staff and the local community.
A matrix of interlocking spaces and uses overlap and weave together physically and visually allowing the occupants to see across the building, encouraging collaboration and facilitate learning as a social process.
Housing the main university library and archives alongside a covered courtyard, the Town House features professional-standard dance studios, a performance theatre, adaptable learning spaces as well as two cafes.
Constructed by the multi-award-winning contractor Willmott Dixon, Harlequin collaborated on the important £50m project installing specialist learning spaces providing flexible rehearsal studios for the university's dance courses.
Three spacious new dance studios were created along with a performance teaching space, all equipped to professional standards with fully sprung floors, mirrors and barres.
In the three dance studios, Harlequin supplied and installed a fully floating Harlequin Activity sprung floor topped with Harlequin Cascade and Harlequin Standfast performance surfaces totalling over 330 square metres.  Harlequin Ballet Barres and Harlequin Mirrors completed the dance studio facilities.
In the Performance Teaching Space, a Harlequin WoodSpring basket weave sprung floor system with a Harlequin Standfast top surface was supplied and installed to an area of over 180 square metres.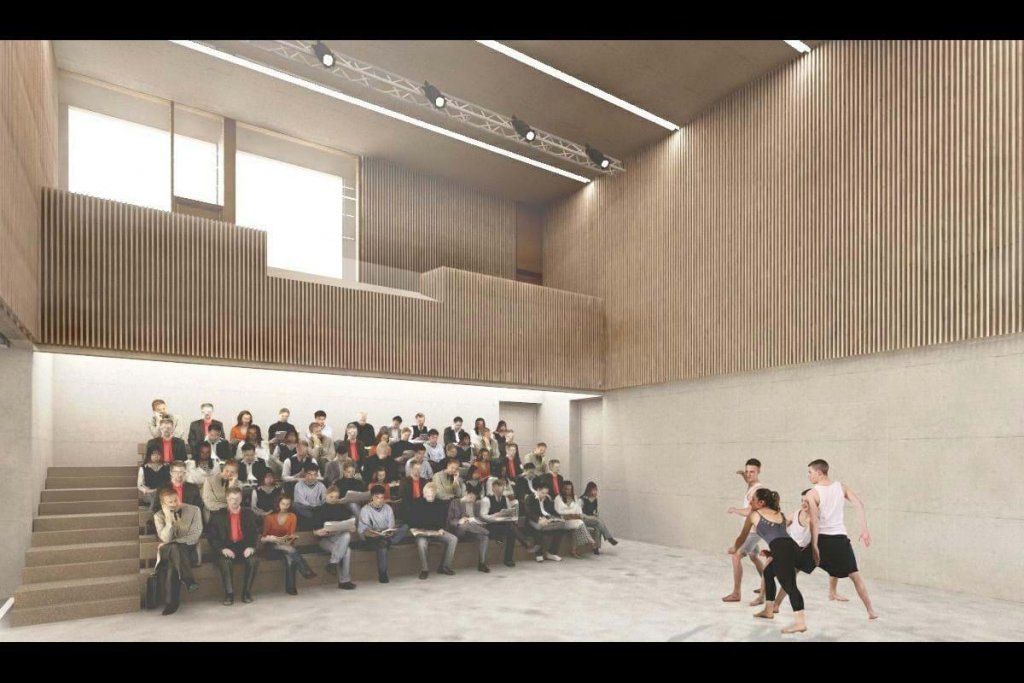 Associate Professor of Performing Arts Jason Piper:
"As an ex-professional dancer of 20 years and educator of 13 years, I'm always reassured by the quality and consistency of Harlequin floors.  All of the floor installations in the new Townhouse building are of the highest quality and allow teachers and students to move with confidence, happy in the knowledge that resistance and shock absorption is consistent across the entire floor and safe across all expected levels of humidity.  The mirrors are huge and provide distortion free reflection and virtually seamless joins."
Timelapse video of the installation:
Kingston University Senior Lecturer and Dance Course Leader, Stephen Mason:
Vice-Chancellor Professor Steven Spier:
"Town House is a stunning architectural achievement – an inspirational building with a variety of spaces which break down barriers and encourage creativity, shared learning and unexpected encounters."
Specialist courses on offer at Kingston University include the Dance BA.