News
Australian Dance Awards
14 September 2018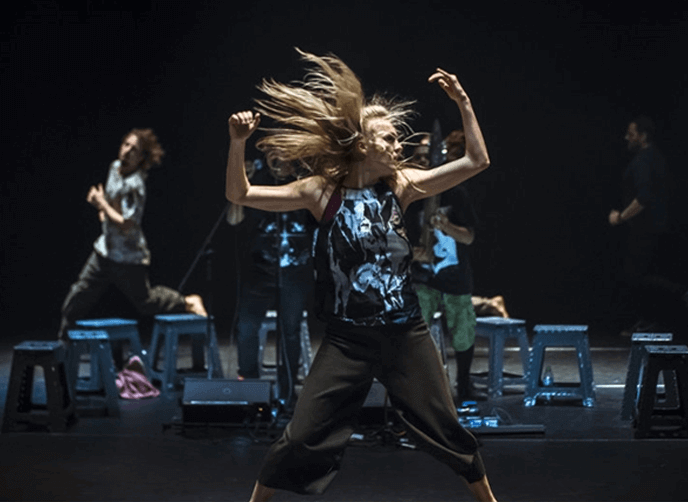 Harlequin Floors were delighted once again to be headline sponsors of the 21st annual Ausdance Awards held at the Brisbane Powerhouse on September 8th 2018.
The Awards recognise the talent and diversity of dance in Australia.  Mark Rasmussen, Head of Industry Relations for Harlequin Floors said, "Every year, the Australian Dance Awards act as a showcase for the amazing breadth of work produced in Australia from exquisitely produced classical to the most exciting experimental. Such work deserves to be celebrated and so it is with much pride that 2018 marks eight years that Harlequin Floors has supported its friends at Ausdance in the presentation of these awards, seven of those as its main sponsor."
The Harlequin Floors Award for Most Outstanding Performance by a Company was presented to North Queensland contemporary dance company Dancenorth for its production of Attractor.
Board member Julie Dyson said: "We appreciate Harlequin's commitment to the ADAs and to Australian dance and the contribution to the sustainability of the Awards."
2018 Australian Dance Awards Winners:
Lifetime Achievement – Athol Willoughby
Services to Dance – Hilary Trotter
Services to Dance Education – Katrina Rank
Outstanding Achievement in Community Dance – Tracks Dance Company
Outstanding Achievement in Youth Dance – Co3
Outstanding Achievement in Choreography – Stephanie Lake
Outstanding Achievement in Independent Dance – Martin del Amo
Outstanding Performance by a Female Dancer  – Jana Castillo Australian Dance Theatre
Outstanding Performance by a Male Dancer Beau Dean – Riley Bangarra Dance Theatre
Outstanding Achievement in Commercial Dance, Musicals or Physical Theatre – Gravity & Other Myths
Outstanding Achievement in Dance on Film or New Media – Sue Healey
Outstanding Performance by a Company – Dancenorth
Photocredit: Dancenorth